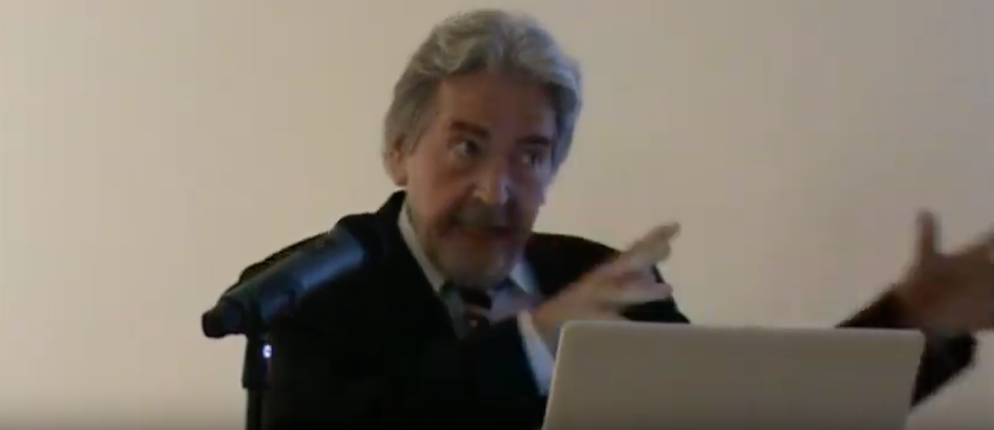 Why machines should not operate autonomously
Klaus Kornwachs was invited by the Club of Vienna to hold a lecture. Around fifty people attended on 11 December 2018 his talk on Kritik der Autonomie – Warum Maschinen nicht eigenständig agieren sollten (Critique of autonomy – why machines should not operate autonomously) and provided for a lively discussion. The talk was in German.
Here is the abstract and introduction to the speaker (in German):
Neue technische Möglichkeiten erlauben es, quasi-autonome Systeme zu entwickeln. Dies wird durch das Zusammenwirken verschiedener Entwicklungen im Bereich künstlicher Intelligenz, Big Data, Sensorik, Aktorik und der Biologisierung von Technologien – wenn nicht schon jetzt möglich, so doch konkret denkbar. Diese Entwicklungen verweisen auf eine der Grundfragen der philosophischen Anthropologie: Ist der Mensch noch autonom, wenn er solche Systeme lebensweltlich einbettet? Zwar hat der Mensch diese "Geschöpfe" selbst geschaffen, aber scheint er es auch zu wollen, dass diese intelligenten Roboter sich selbst modifizieren, adaptieren oder vielleicht gar selbst neu erfinden? Wer entscheidet über die Entscheidungskriterien derartiger autonomer System? Wie viele Stufen der Kriterien verbleiben noch beim entwerfenden und schaffenden Menschen und welche sind schon maschinell erlernbar? Wie, wenn lernende Maschinen beim Lernen in "schlechte Gesellschaft" geraten? Der Vortrag plädiert für eine strenge ethische wie gesetzliche Kontrolle solcher Systeme.
Prof. Dr. Klaus Kornwachs arbeitete nach seinem Studium in Mathematik, Physik und Philosophie bei der Fraunhofer-Gesellschaft in Stuttgart als Systemtheoretiker. Von 1992 bis 2011 hatte er den Lehrstuhl für Technikphilosophie an der Brandenburgischen Technischen Universität Cottbus inne. Er ist Honorarprofessor für Philosophie an der Universität Ulm und der Tongji Universität in Shanghai, Mitglied der Deutschen Akademie der Technikwissenschaften sowie Herausgeber der über 20-bändigen Buchreihe "Technikphilosophie". Klaus Kornwachs ist Autor zahlreicher Publikationen, zuletzt erschienen "Philosophie für Ingenieure" (2018); siehe www.kornwachs.de.
Here are the slides (in German).
Here is the video of his lecture (in German).
The invitation to this lecture was given on the suggestion of the UTI Research Group.
Kornwachs had agreed to become part of the newly established Advisory Committee of GSIS – The Institute for a Global Sustainable Information Society.