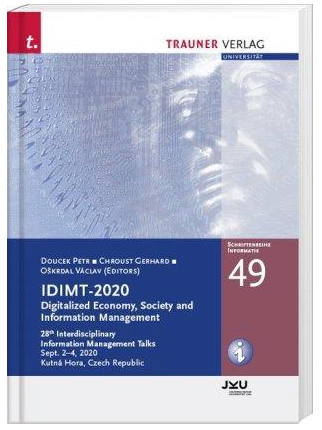 IDIMT 2020 – A mixed reality conference and mixed feelings
Information Management and Interdisciplinarity are two foundations of our modern society. The Iron Curtain fell in 1989 and as a consequence, academic institutions initialized cooperation between Austria and the Czech Republic. In 1992 an agreement on a cooperation between the University of Economic Prague (VSE) and the Johannes Kepler University Linz (JKU) was agreed upon.
In 2020 we held the 28th Interdisciplinary Information Management Talks (IDIMT) , a name which the Czech Co-Chairman Petr Doucek coined in 1994. And it became a yearly event of growing size. In 2020, despite the Corona virus we had 100 participants, 43 submitted papers, 11 invited papers and proceedings of 500 pages.
Read more about the event here.