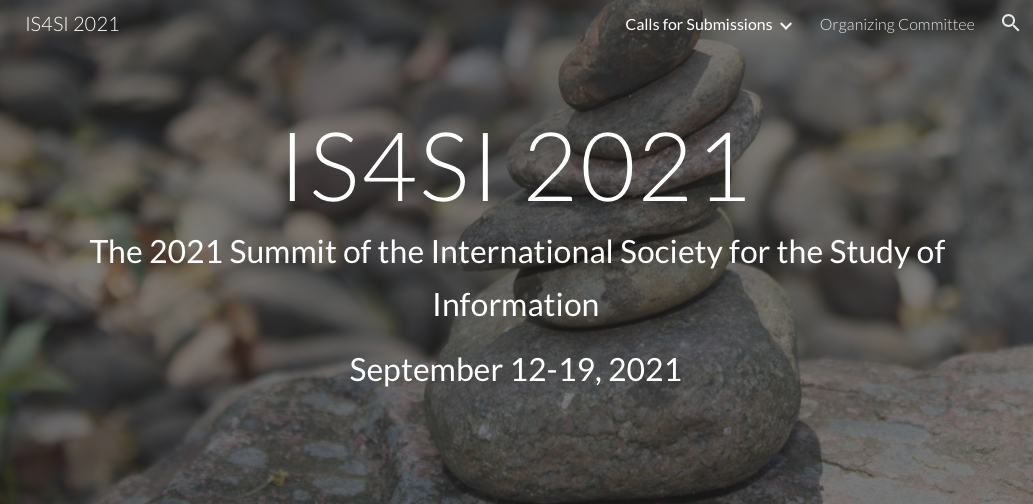 Learning from the past and building the new normal – the IS4SI Summit 2021
The biannual Summit of the International Society for the Study of Information will, according to the pandemic situation, take place online from 12 to 19 September 2021.
It is made up of several conferences and particular workshops and symposia under the motto "Information Study for the Benefit of Humanity". As already announced, GSIS is involved in co-organising the workshop Digital Humanism: How to shape digitalisation in the age of global challenges. Besides, GSIS Emergent Systems Group Members are involved in the Conference on Theoretical and Foundational Problems in Information Studies and other meetings during the Summit.
Take part and browse here the calls for submissions. The deadline is 1 May 2021.